Oh my gosh. Meeting Ian was such a pleasure! We headed to a grassy green area on a spring afternoon for some updated photos. He's six months old! I enjoyed photographing him so much; he's so expressive, happy, and fun. Just look at his captivating BLUE eyes!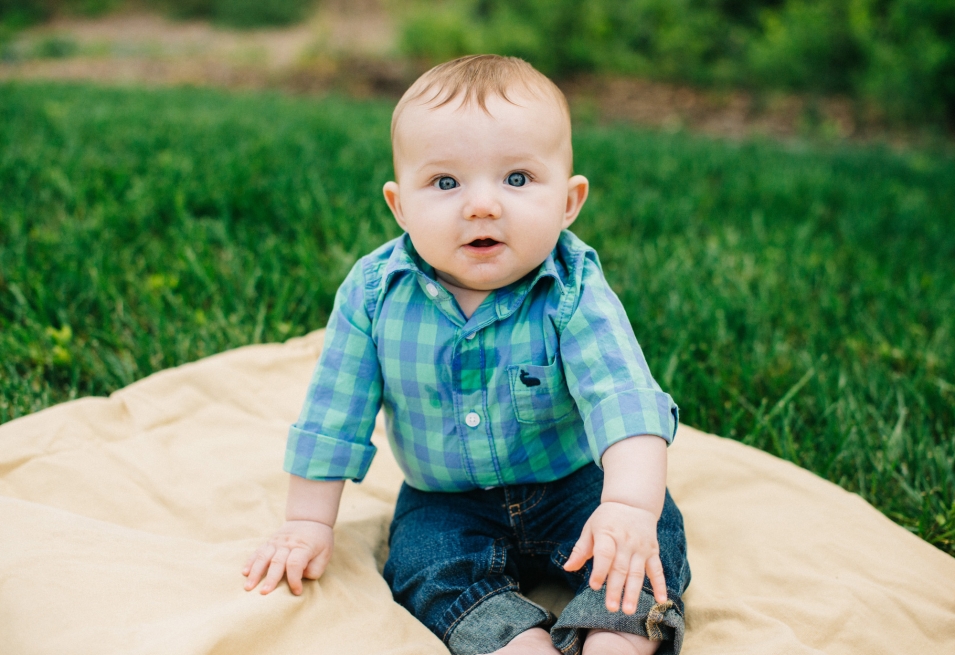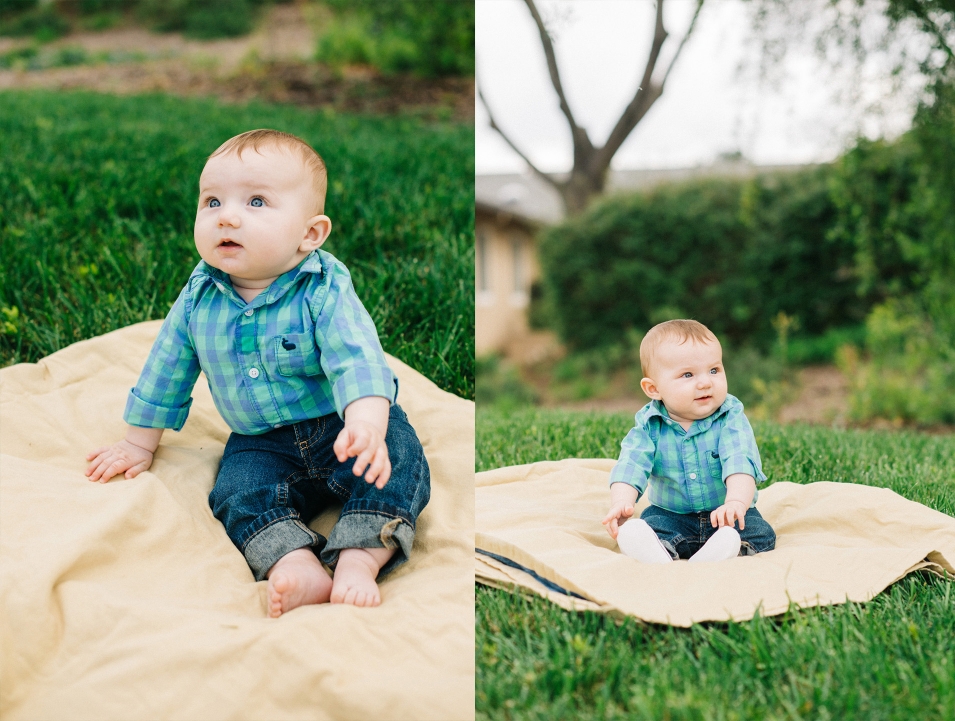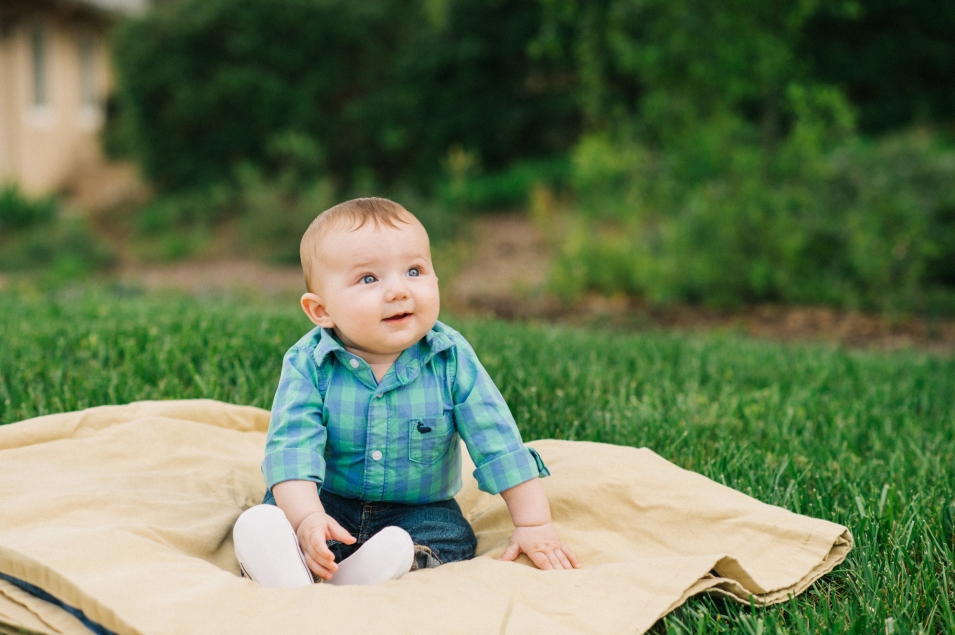 Ian's dad had fun catching him every time he tipped sideways. We had to work with the terrain and positioning him to make sure he sat up straight and on his own!
Sweetest cry face ever! But happy in mom's arms again.
I love this frame of him! Something I'd definitely want of my baby one day.
Thanks for the fun afternoon, Ian!