My niece Piper was born on her due date: New Year's Day. I was getting ready to attend a wedding when I got the text from my brother in law, saying it would happen in the next hour. I raced up to San Jose with my cameras, and just half an hour after I arrived, little girl arrived! Then, all of the family got to see baby in the delivery room, during the hour of skin to skin. Such a happy day!
Mom feeds baby, dad notifies family and friends: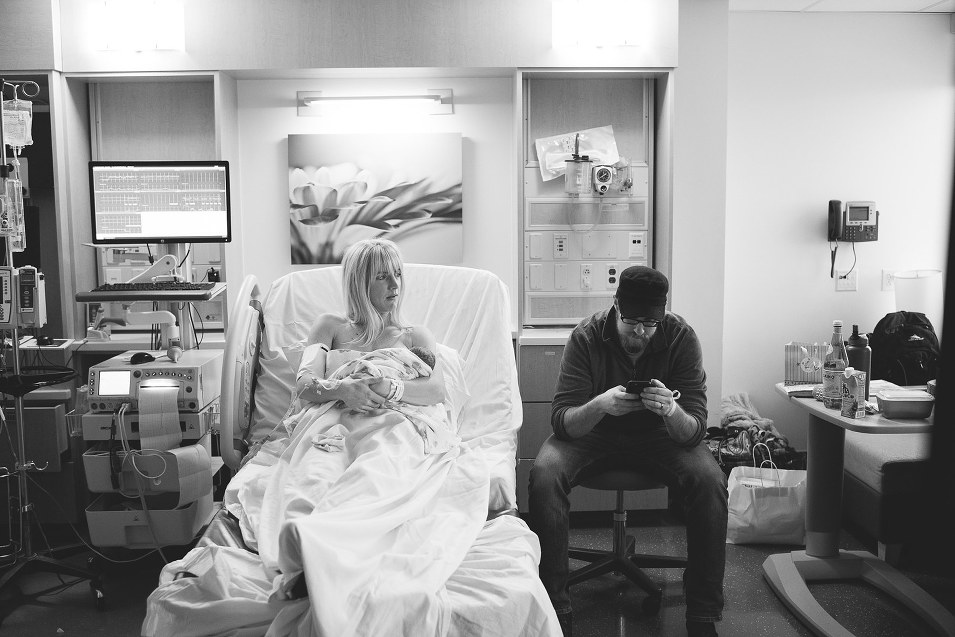 Baby was crying like a baby lamb, and dad's voice calmed her immediately. SO cute!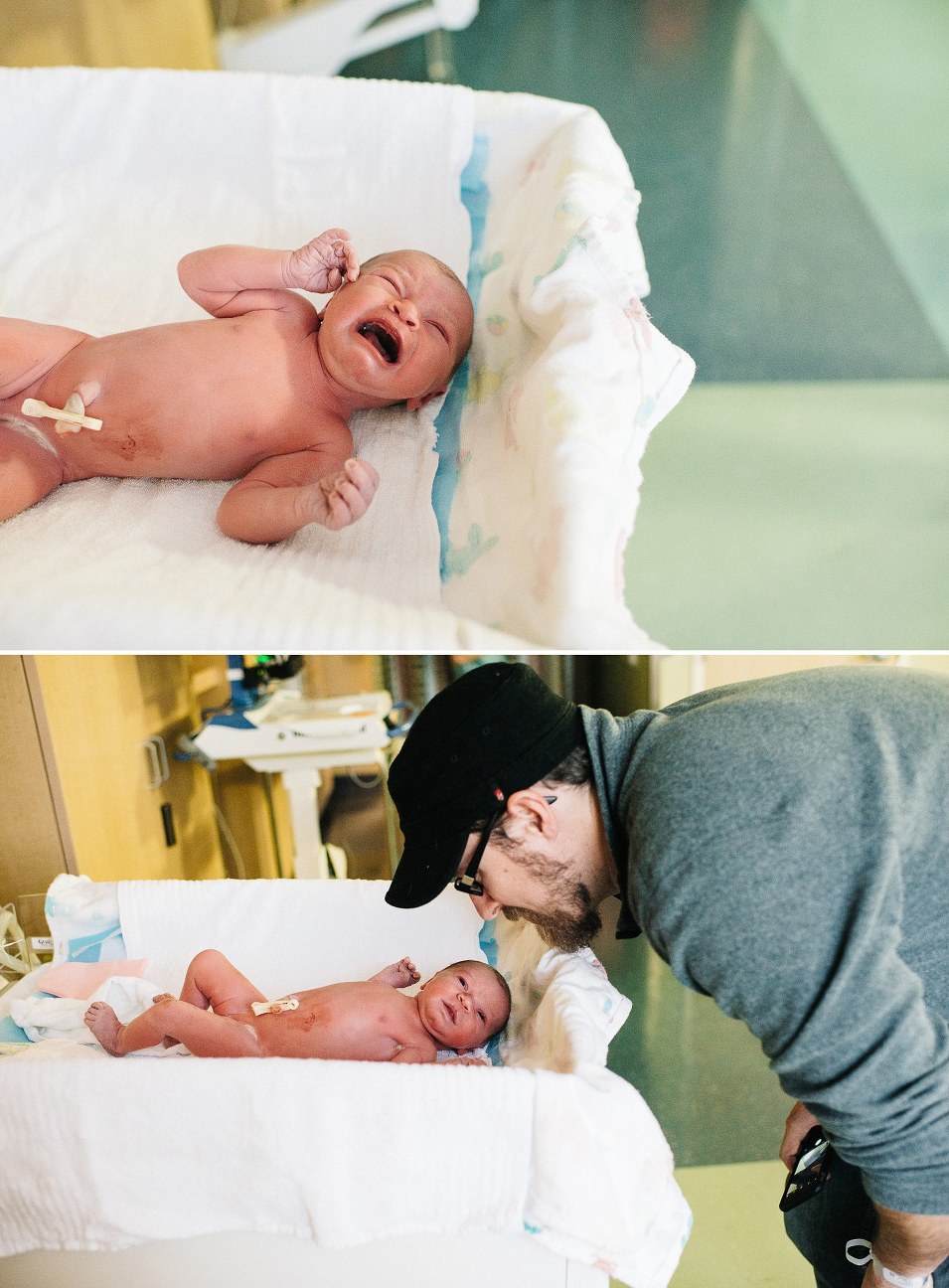 During skin to skin, Cadence got to see her new baby sister:

She was 6lb 1 ounce! That was a fancy baby scale, too:
Big sister got to give baby her first bath:
Below: My brother in law's burrito was comparable in size to the baby, ha!
Their midwife was incredible. She made the process so amazing, and involved Cadence as much as possible!
The next morning, we visited to get some more photos with family who couldn't make it the night before:
Big sister, Cadence was my very first Fresh 48 session back in 2011, and I've photographed so many babies since then! Here's what Cadence looked like:
They look so similar, and still very different!
Here's a little 40 second video from a few clips I took at Piper's Fresh 48. Such sweet moments that day!